London, ON
Get in touch with our London team by:
Phone: 519-719-8494
E-mail: london@safefamilies.ca
Mailing Address: Safe Families London, 250 Commissioners Road E., London, ON, N6C 2T1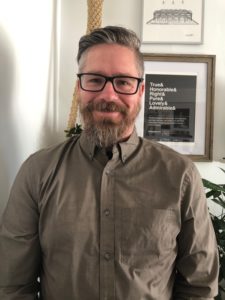 Regional Director, Greg Stigge
Greg Stigge is the Regional Director for Safe Families for London and the surrounding area.  Greg's 20 years of involvement in foster care and adoption has developed in him a strong passion to help families in crisis before a breakdown occurs and before the state needs to get involved. Greg and his wife have ten children.
Greg has been the director of Safe Families London since since the launch of the London chapter in April 2017.
Safe Families has been able to walk with and serve families for a variety of reasons. They include health issues, addictions, homelessness, and isolation. We have also been able to work with a variety of state and private agencies, the LHSC, and numerous others, to serve families in crisis.
Greg is fuelled in his serving by Prov. 31:8-9 that says "Speak up for those who have no voice, for the justice of all who are dispossessed. Speak up, judge righteously, and defend the cause of the oppressed and needy." and by Isaiah 1:17  "learn to do good; seek justice, correct oppression; bring justice to the fatherless, plead the widow's cause."
Watch A Safe Families London Story