London, ON Chapter
Get in touch with our London team by:
Safe Families Canada | London
250 Commissioners Road East, London, ON     N6C 2T1
Phone: 519-719-8494
Safe Families Canada | London – launched in July 2017 and has been able to walk with and serve families for a variety of reasons including health,, addictions, homelessness, and isolation. We have also been able to work with a variety of state and private agencies, the LHSC and numerous others, to serve families in crisis.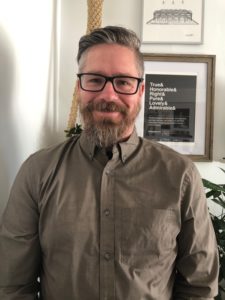 Chapter Director – Greg Stigge
Greg Stigge is the Regional Director for Safe Families for London and the surrounding area.  Greg's 20 years of involvement in foster care and adoption has developed in him a strong passion to help families in crisis before a breakdown occurs and before the state needs to get involved. Greg and his wife have ten children.
Greg has been the director of Safe Families London since since the launch of the London chapter in April 2017.
Greg is fuelled in his serving by Prov. 31:8-9 that says "Speak up for those who have no voice, for the justice of all who are dispossessed. Speak up, judge righteously, and defend the cause of the oppressed and needy." and by Isaiah 1:17  "learn to do good; seek justice, correct oppression; bring justice to the fatherless, plead the widow's cause."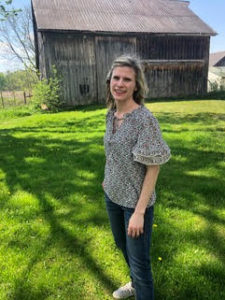 Family Placement Coordinator – Natalie Plant
From a young age Natalie has had a desire to help those in need. While most young children might watch Saturday morning cartoons, she would watch the child sponsorship shows, cry, pray, and wonder how she could help. Natalie grew up as missionary kid and now is married to her awesome husband Rhys who is a pastor in town. Together they have five spunky children. Natalie has a degree in community development, has worked in developmental supports and has been a foster parent. Natalie is empathetic to the struggles families can have and is keenly aware that we all need Jesus.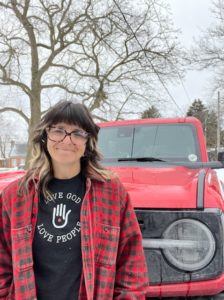 Family Coach Supervisor – Isabel Stigge
Isabel's passion for families and children began over 20 years ago when their family felt the Lord leading them into the world of foster care and adoption, specifically with sibling groups with a heart for keeping them together. After their family adopted two different sibling groups of three through foster care, God grew the passion for strengthening families during a mission trip to Haiti in 2009. Learning that 80% of the children in orphanages had living families and they were placed in the orphanage due to poverty, led Isabel to start a Business as a Mission called Little by Little, that would empower Haitian parents economically to be able to keep their children at home with them.
Isabel has been volunteering in the shadows since Safe Families launched in London Ontario, so when an opportunity arose to join the team as the Family Coach Supervisor, it was a great fit.
Isabel believes that strengthening marginalized families holistically is the best way to show the love of Jesus, caring for the mind, body, heart, soul and environment.
"if you pour yourself out for the hungry and satisfy the desire of the afflicted, then shall your light rise in the darkness and your gloom be as the noonday."
Isaiah 58:10 ESV
Check us out:
Learn more here.
Events

As we draw nearer to the holiday season, we are excited to announce the launch of our annual Gift of Family campaign. This cherished initiative brings support and joy to children and families during this special time of year.  This year, consider Safe Families Canada in your year-end giving. Consider how the Gift of Family can keep children safe and families together.
May you be blessed this season with the Gift of Family.