Guelph-Wellington, ON Chapter
Contact us:
Phone: 519-807-4125
Email: guelph@safefamilies.ca
Address: 143 River Run Road Drayton ON N0G 1P0
Office hours
Monday, Wednesday & Thursday 8:00-3:00pm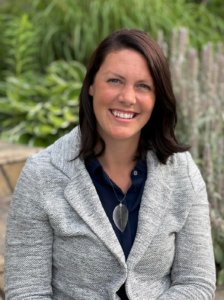 Veronica has always had a heart for the vulnerable; people experiencing seasons of struggle or tough spots in life. Veronica has been involved with a Christian 12 step program for close to a decade. She has walked alongside many people struggling with addictions, grief and loss, as well as those who have experienced sexual abuse trauma and marriage difficulties/breakdowns
Veronica and her husband have been married for 17 years, have four children and have been involved in the world of adoption for over five years. She has seen how the Lord blesses those who have an open heart to the will of the Lord
Veronica is excited to witness the many willing and loving hands working here in Guelph-Wellington in order to spread the joy of the gospel right here in our own community! Veronica lives in the full confidence that Christ is the one who ultimately heals our broken hearts and spirits. As Christian communities, we are the tools and hands that Jesus uses. To be Christ's hands and feet while being a firsthand witness to the power and working of the Holy Spirit is life's greatest honour and joy!
"He has shown you, O man, what is good; And what does the LORD require of you: But to do justly, To love mercy, And to walk humbly with your God" Micah 6:8
Leadership Council Members:
COMING SOON!
Check Us Out!
Newsletter – Coming Soon!
Events
PLAY DAY 2022
Come join us on September 24 for Play Day! Take a look at all the activities we have planned. Click the link for more info and to sign up:  Register HERE!