Winnipeg, MB Chapter
Get in touch with our Winnipeg team, and please consider donating to Safe Families Winnipeg and being a part of keeping children safe and families intact in Manitoba!
Phone: (431) 556-9463
E-mail: winnipeg@safefamilies.ca
Mailing Address: 1400 Pembina Highway, WPG, MB, R3T 2C1
SFC Winnipeg Chapter has been serving at risk families in Winnipeg since 2016, thanks to an incredible group of volunteers who open up their hearts and their homes to make sure children are safe and families are kept intact. In that time period our volunteers have hosted over 100 children and have either prevented these children from entering into the child welfare system or helped in the reunification process.
We are excited for what the future holds for Safe Families Winnipeg and we are excited to announce that we will be expanding our services beyond Winnipeg in 2021, so that more at risk families can have access to our services. Please consider donating to Safe Families Winnipeg and being a part of keeping children safe and families intact in The City and Province!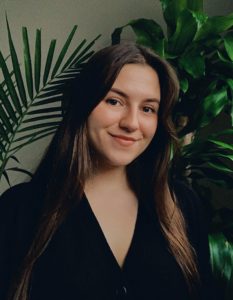 Meet our Chapter Director, Cassidy Falk!
Growing up, Cassidy felt called to support families and share the love that God has so graciously given her. For many years, she has been involved in various church ministries to follow that calling. Reflecting upon her own experiences growing up in a single-parent home, she has found her passion to be surrounding families in crisis with a caring community. With a bachelor's degree in Sociology and Family Social Sciences from the University of Manitoba, Cassidy focused her schooling on learning about the struggles that many families go through and the ways in which she can help them. Since 2020, Cassidy has been serving families in crisis through Safe Families Winnipeg in various volunteer and staff positions.
Cassidy would be excited to connect with you about how you can also support struggling families in Winnipeg. Feel free to call, text or email her to find out more about Safe Families Winnipeg and how you can help!
Winnipeg Chapter Leadership Council Members:
Lindsey Kellett                               Josh Genn
Abraham Simon: Treasurer        Kelly Genn
Hannah Peters: Secretary
Check us Out!
Upcoming Events
Stay Tuned! We are always up to something.