Edmonton, AB Chapter
Get in touch with our Edmonton team by:
Address: 9224 82 St NW, Edmonton, AB T6C 2X3 NEW!
Phone: 1-780-777-7457
Email: edmonton@safefamilies.ca
Safe Families Canada launched in Edmonton in September 2020, during a global pandemic! Since then the generous-hearted people of the Edmonton region have walked with 35 families in crisis. Our team of amazing volunteers have provided 192 bed nights in 2022 alone. We continue to be connected with more referring organizations that are excited to partner with Safe Families. Given the size of the Edmonton region, and the snowball effect as the word spreads about what we do, we are ever in need of more volunteers. Email us to find out more, book an information night, or find out how you can get involved!  
Meet our Interim Chapter Director Amy Vetter 
Amy has served within Kids Ministries for over a decade- with special affection for running community centred programming that meets the felt needs of kids and parents. Amy is a recent Master's of Leadership and Management graduate, mom of three mischievous boys, and a teacher's wife. In her spare time, Amy loves to hang out in parks with her boys, go to the movie theatre, drink great coffee, listen to podcasts, and go tenting in the mountains.
Amy is deeply passionate about equipping churches and communities to surround families in crisis with practical, caring, and compassionate support. She is excited to continue to invite the Edmonton region to partner with Safe Families to ensure that families who find themselves in crisis have access to wrap-around supports that allow them to continue to care for children as they find their way through to the other side of crisis and hopefully meet Jesus along the way!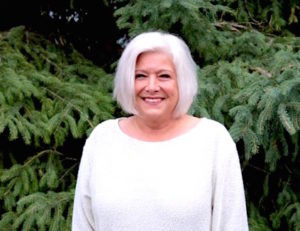 Melissa Strike, Family Placement Coordinator
Melissa is excited to be a part of the SFC Edmonton team as the Family Placement Coordinator. She brings 15 years of fostering and adoption experience as well as extensive training in trauma informed care, brain science and emotional intelligence.
Her family currently resides in St. Albert. Melissa and her husband Chris are the proud parents of two grown daughters and five adopted kids. When she isn't pursuing her love of learning she enjoys travelling and hanging out with her friends and family.
Edmonton Leadership Council Members
Melody Metcalfe – Chair         Trish Wayne            Kayla Sinnamon
Michael Tay             Alaina Driedger