Hamilton-Halton, ON Chapter
Get in touch with our Hamilton-Halton team by: 
Phone: (289) 707-5760
E-mail: hamiltonhalton@safefamilies.ca
Mailing Address:  Safe Families Canada | Hamilton-Halton, 23 Melville, Hamilton, ON,  L9H 1Z7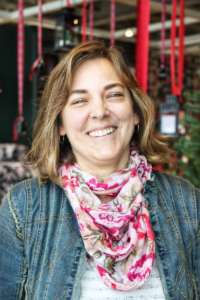 Meet our Chapter Director!
Since Hildy was a little girl, God has perpetually thrown curveballs in her life, redirecting her to areas and activities that she would never have expected.  First, He prepared her to understand how many people live from one day to the next, just praying for the next day's meal.  Second, He created her with a visionary and entrepreneurial spirit, which propelled Hildy to create and develop new ideas. Yet now, as the Regional Director of Safe Families Hamilton/Halton, those two characteristics have been joined by a third: expectant hope.
As an educator, parent, foster parent, and friend to men and women from hard places, Hildy lives with trust and hope that when a referral is made, she will be faithful to God by sharing his love with the family. "I can only expect that as He prepared Moses and Peter to do the work they did not feel qualified to do, that he will prepare our chapter to respond in faith to the families we welcome into our lives. God will throw curveballs, but we will lean into his heart and walk by faith, trusting he will provide daily bread."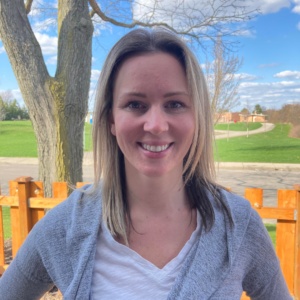 Meet our Assistant Chapter Director!
Natalie is a wife and mom to three children and also fosters through the Hamilton Children's Aid Society. When she first heard of Safe Families she felt a strong pull to be involved, knowing personally of birth parents that maybe would not have been separated from their children had they had some support. She is eager and excited for the launch of the Hamilton Halton chapter and looks forward to seeing what God is going to do in this region through Safe Families and the Circle of Support volunteers.
"Be joyful in hope, patient in affliction and faithful in prayer" Romans 12:12.
We need you, Hamilton/Halton church members. Check out the website, social media, the brochures included here, past issues of the newsletters, or contact us for more information about our chapter.  We'd love to connect with you. There is a place for you!
Leadership Council:
Kyle Beishuizen             Rebecca Eckert          Cathie Lemmond
Justin DeWaard            Jason Datema             Keith Knight
Info Sessions and Training
Next Training Day
January 28
9:30 am – 11:30 am
23 Melville St., Dundas
Events
Dessert & Delight
December 3
6:30 – 8:00 pm
23 Melville St., Dundas
Come and join us as we will be delighting in God's goodness, grace and provision, by sharing stories and hearing testimonies from Placing Families, Staff, Volunteers, and Community Partners while enjoying delicious desserts. (Childcare will be provided!)