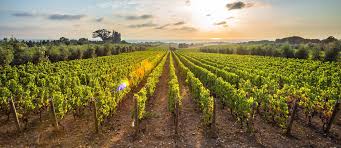 We are praising God as we announce that the Niagara Chapter of Safe Families Canada is up and running!
A big thank you to the members of our dedicated steering committee who have worked diligently to establish this chapter.
SFC has hired Tim Van Hoffen as the Niagara Regional Director. Tim and his wife Kathleen are parents of four adult sons. They have a lifelong passion for working with children. Tim has been advocating on behalf of some of the world's most vulnerable children through Hands at Work Africa as well as serving on its Canadian Board of Directors. Kathleen works as an Educational Assistant and has been Lead Administrator for a local children's summer camp for many years. Tim is looking forward to applying that same love and commitment to the vulnerable children and families of Niagara, to see them flourish and the mission of Safe Families Canada realized.
How can those in the Niagara get involved?
If you live in the Niagara region, we would love for you to contact us and get involved! Here are some things you can do:
Volunteer as a Host Family, Family or Resource Friend, or Family Coach with Safe Families Niagara. 
Engage your local church with Safe Families. 
Spread the word — tell your friends and family about Safe Families. 
Donate — Safe Families operates entirely on donations and needs ongoing funding to sustain the program.
Pray!
If you're interested in any of the above, contact Tim at niagara@safefamilies.ca