Toronto, ON
Get in touch with our Toronto team by:
Phone: 647-784-7161
E-mail: heathers@safefamilies.ca
Mailing Address: Safe Families Greater Toronto Area, PO Box 30039 RPO Woodbine Heights, 1500 Woodbine Ave, Toronto, ON., M4C 5J2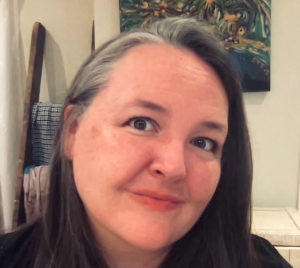 Regional Coordinator, Heather Shillinglaw
My name is Heather Shillinglaw. I am the Regional Coordinator for the GTA after 20 years of working with Children and Families in various ways within the unique city lines of Toronto. I have been inspired by Safe Families' ability to be a compassionate, caring community for families at the point of impact of a crisis and, through it all, keeping a humble posture of active compassion with a focus on prevention instead of just repairing the damage afterwards. People are resilient, and no one is meant to journey alone. Safe Families and its amazing volunteers have inspired me with their radical hospitality, willingness to step in when they are needed and work together as a team to support these families in crisis at the point of impact.
In 2012, Safe Families Toronto was the first Chapter to be established in Canada. We are eternally grateful to staff and volunteers who championed the Safe Families movement and poured into this foundation in Canada.   Since then, Toronto has continued to surround families with caring compassionate community, keeping children safe and families intact.  When families find themselves isolated, in crisis with no one to call, Safe Families has been the extended family-like support, that gets them back on their feet.
Melissa, a newcomer to Canada, found herself in this very situation.  She was facing a crisis as she anticipated the birth of her second child, as her four-year old daughter had nowhere to go while she had the baby. Fear and anxiety filled her heart. Melissa heard about Safe Families in Toronto where her child could be safe in a Host Family's home while she was in the hospital. All the connections were made and while she gave birth, her daughter was well cared for. Melissa also met a new 'Family Friend' from Safe Families who still walks with her and supports her all along the way. The help which Safe Families offers is truly priceless, especially to those who are in their care.