The Battlefords, SK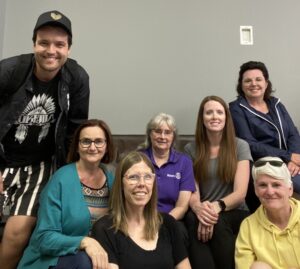 The Battlefords Chapter started developing in March 2023.  We are excitedly connecting with our local churches, business communities and individuals throughout the Battlefords as we work to secure the necessary funds in order to launch the first-ever Safe Families Canada chapter in Saskatchewan!!  The Battlefords is an amazing community with many families and some really excellent family programs.  However, there continues to be a need for families in crisis where the current services may have gaps or are already at capacity.  As a steering committee, we are excited to see our local church volunteers rise up to meet these needs in tangible ways.  We seek to bring opportunities to be the hands and feet of Jesus to those in crisis in the Battlefords.  We are passionate about coming alongside families in order to provide support, connection, and community.
In our current stage of development, we are organizing various fundraising events and initiatives to raise our launch funding!!  To find out how to become involved in these fundraising events, please find us on Facebook or Instagram!!  We would love for you to journey with us as we work together to bring the movement of Safe Families Canada to the Battlefords!
Steering Committee Members:
Jaredeth Hemmerling          Daniela Coldwell           Wendy Verity
Launa Patrick                         Collette Wiebe               D'Anne Mullins
Deb McNabb                          Absent: Hannah Harris
EVENTS!