Gift of Family

The Gift of Family means so much to us every day of the year. This season seems to bring families much celebration for what God has done with the gift of His Son and the joy in the unique relationships we call family.
Yet, during this Christmas Season, vulnerable and isolated families can experience the stress of family, with estranged and broken family relationships, tight finances for gifts and celebrations and limited resources to move towards healing and stability.  While many parents push through the holidays for their kids, they know they are only steps away from a crisis and ask themselves, "What good can a New Year bring?".  "Is my family going to be ok?"
Like you, Safe Families Canada knows there is hope for a future with caring compassionate communities ready to help.  And this is how the Gift of Family can make a difference for a family. Offering a circle of support, a sense of community and belonging, we turn strangers into neighbours, into family.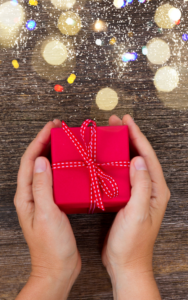 As we draw nearer to the holiday season, we are excited to announce the launch of our annual Gift of Family campaign. This cherished initiative brings support and joy to children and families during this special time of year.  This year, consider Safe Families Canada in your year-end giving. Consider how the Gift of Family can keep children safe and families together.
May you be blessed this season with the Gift of Family.