Events
PLAY DAY is Coming! – September 25th! – WE NEED YOU!
While the world trans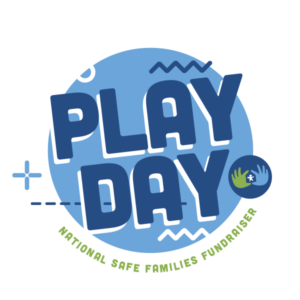 itions from social restrictions to life together again, many families will continue to experience loneliness, poor mental health and so much more, because their isolation is due to circumstances unrelated to lockdowns. Safe Families Canada surrounds families in crisis with caring compassionate community, keeping children safe and families intact.
Safe Families Canada relies solely upon the generosity of individuals, organizations, churches and corporations and we need your help to continue providing extended family-like support to families in need. In fact, we can't do this without you! Your generous gift makes a world of difference for those who feel no hope, for those who doubt their future.
How can we strengthen vulnerable families in a time of ongoing crisis and uncertainty?
REGISTER NOW          SHARE YOUR LINK          LET's PLAY!
---
Need an idea for the Safe Families PLAY DAY? 
Check out your local Chapter and see what team you can join!
---
Safe Families Kitchener-Waterloo-Cambridge PLAY DAY!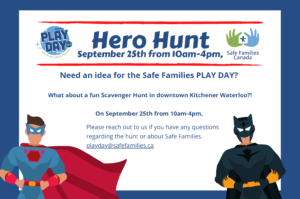 ---
Safe Families Chatham/Kent PLAY DAY!
---
Safe Families Edmonton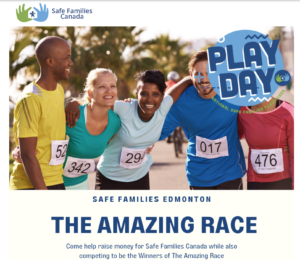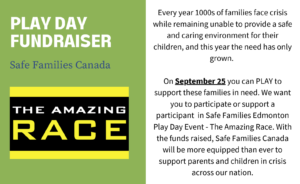 ---
Safe Families Steinbach
---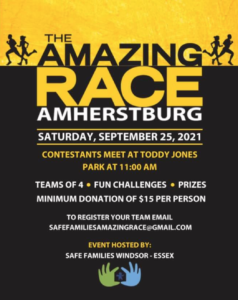 ---