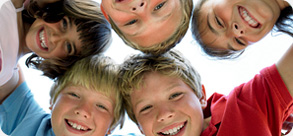 Safe Families was piloted in Canada in 2011. In 2012, we incorporated as a national non-profit and in 2014 we are scaling-out across the city of Toronto to enable more Christian families to participate in Safe Families to meet the needs of struggling families in their communities.
Our long-term vision is to see Safe Families established in cities and communities across Canada.
In the United States, our sister organization Safe Families for Children (www.safe-families.org) was founded in 2002 by Dr. Dave Anderson of the LYDIA Home Association, a Chicago based Christian social service agency, and has since spread to over 30 states.